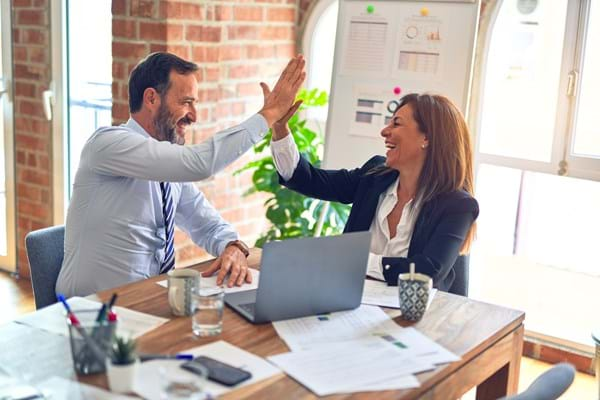 24th March 2023
Senior Client Relationship Manager - German Financial Services Business
Position: Senior Client Relationship Manager
Location: Luxemburg
We at CW Talent are excited to be partnered with this exciting and ever so scaling German Financial Services business.
Our client are an innovative financial service and investment firm with different business areas, built on the holistic approach of customized solutions for alternative investments.
The group of companies is a platform for individualized investment structures and closed financial products, as well as services provided with know-how, experience and best technology.
They're looking for an entrenched Senior Client Relationship Manager to join their team in Luxemburg and have retained us to secure this business critical hire.
We are looking for someone highly intrinsic, always striving to deliver best in class solutions, taking active ownership with an innate curiosity to always dig deeper. 
Your mission will be ....
Execute monthly, quarterly, and annual financial statements under consideration of legal and internal regulations for various fund companies.
Processing of accounting procedures and processes (Accounts receivable/payable, monitoring of invoicing procedures).
Build effective relationship and proactive consultancy in dealing with various stakeholders and fully understanding investors' needs .
Develop and implement consistent and robust processes across clients and supporting service providers including procedures to ensure scalability.
Handling of online banking processes including documentation.
Correspondence with customers, authorities and external providers.
Internal support of external audits of funds.
Cooperation with various internal and external clients in all areas of fund operations.
Drive the administration and operation with the Fund Services Team and in close cooperation with Compliance.
We would love to see strong experience in the following ....
A Master's degree in Economics/Business Administration with a strong focus on Finance and/or Controlling plus minimum of five years professional experience in the field of alternative investments or financial services in Luxembourg (Min Jr. Manager-Level in Auditing company, i.e. Big4).
Demonstrated expertise fund finance and accounting, international valuation standards, fund performance measurement and other relevant areas, i.e., preparation of financial statements.
Experience in the areas of controlling and affinity with legal and taxation topics and respective processes.
High degree of customer orientation and relationship building attained through long experience in consulting of clients.
Preference to work in a small team – responsibilities include full bandwidth from conceptional to operational – and require a structured, reliable, and analytical way of thinking/working.
Excellent communication skills in German and English. French desirable