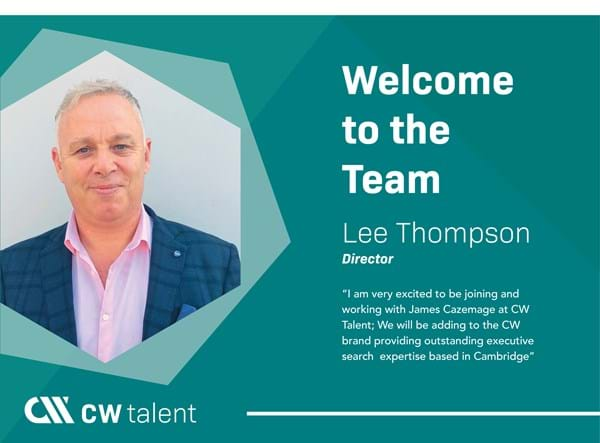 5th October 2021
Great start to the week and month for me, I am very excited to be joining and working with James Cazemage at CW Talent; We will be adding to the CW brand providing outstanding executive search expertise based in Cambridge. Our
primary focus will be all areas of #technology with a truly unique approach.
I have been involved in technology recruitment for 20+ years building/managing teams, driving excellence and delivering high end professionals. Working with several leading Investment Banks Globally building outstanding and trusting relationships. Over the last 12 months I worked within the legal world providing legal and technology IP expertise to some leading US law firms.